Browse Collaborative Professionals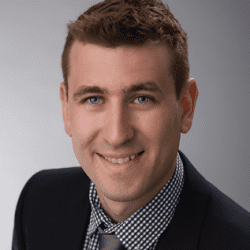 James Carpino
Lawyer
James is a lawyer with Desmarais Keenan LLP. He practices primarily in the area of family law and divorce. James is a firm believer in resolving matrimonial disputes outside of court, where he brings a methodical and collaborative approach to his practice. James was born and raised in Sudbury, Ontario, where he graduated from Laurentian University in 2014 with a Bachelor of Arts (Honours). He obtained his Juris Doctor (JD) from the Bora Laskin Faculty of Law at Lakehead University in 2017.
James has represented clients from all facets and stages of life, and is looking forward to assisting with you with your legal needs. For more information, or to find out more about James or the collaborative family law practice, please contact his assistant, Jackie Crew, at crew@dklawyers.ca, or call 705-675-7521.
James is also actively involved in the Sudbury community. He enjoys coaching Sudbury high-school students at the annual Mock Trial Competition, and he sits on the Board of Directors as the legal advisor for R.A.Z., a student led medical clinic providing services to Sudbury's most vulnerable population.
Contact Information
Desmarais, Keenan LLP, Mackenzie Street, Sudbury, ON, Canada