Browse Collaborative Professionals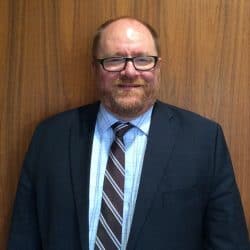 Gerald Brouilette
Lawyer
Born and raised in Sudbury, I returned to my hometown after graduating from Osgoode Hall Law School and I have been practicing family law here since 1992.
Through my years of experience, I have come to appreciate how expensive, stressful and emotionally draining the court process can be, and I have actively sought alternative means of dispute resolution in an effort to minimize some of these stressors for my clients.
The Collaborative Law process offers a means of resolving issues arising from separation through negotiation.  The parties are encouraged to resolve their disputes respectfully, through a team approach, with  assistance and guidance from their lawyers, financial professionals and family professionals,  in order to achieve a settlement uniquely tailored to their specific needs.
Contact Information
235 Elm Street, Sudbury, ON P3C 1T8, Canada